---
www.adtran.com
901 Explorer Blvd, Huntsville, AL 35806
ADTRAN, Inc. is a leading global provider of networking and communications equipment. ADTRAN's products enable voice, data, video and Internet communications across a variety of network infrastructures. ADTRAN solutions are currently in use by service providers, private enterprises, government organizations, and millions of individual users worldwide.

---
Amino Communications
Don Paige, Director of Sales, SE
Phone: (770)339-6900 Mobile: (770)329-7714
www.aminocom.com
1872 American Walk, Lawrenceville, GA 30043
Amino Communications delivers video solutions for both IPTV and CATV companies. Recently added to the set top portfolio is a monitoring camera for use with broadband connections to deliver a self install monitoring service supported by the Broadband provider.

---
ANPI
Gena Barry, Regional Account Executive
Phone: (931)668-6670 Mobile: (931)607-3230
www.anpi.com
P.O. Box 638, McMinnville, TN 37111
ANPI provides Independent telephone companies access to competitive wholesale long distance rates. ANPI also provides a private label hosted product for independent telephone companies utilizing its own network designed to serve the evolving needs of the marketplace.

---
www.calix.com
16305 36th Ave N, Minneapolis, MN 55446
Calix is a global leader in access innovation. Its Unified Access systems and software portfolio enables network and business transformation for communications service providers worldwide.

---
CCI Systems
Kevin Baker, Sr. Account Manager
Phone: (906)774-6621
www.ccisystems.com
105 Kent Street, Iron Mountain, MI 49801
ACROSS THE NETWORK EXPERIENCE & EXPERTISE CCI Systems offers advanced network solutions and consulting services for the service provider industries. We have the capability and expertise to consult, design, build, integrate, manage and support any type of communication network and have over 60 years' experience doing so. CCI is a value added re-seller and integrator of products for voice, video and data solutions, and utilizes our top industry partnerships to provide the best solutions for our customers today, and into the future.

---
CHR Solutions
Kevin Kutcher, Vice President, Marketing
Phone: (713)351-5111
www.chrsolutions.com
4224 W Sam Houston Pkwy North, Houston, TX 77041
CHR is a leading provider of Software Solutions (B/OSS), Engineering Services, and Managed IT and NOC services to communications service providers. Our team of industry experts helps clients grow revenues and improve operations.

---
CoBank, ACB
Thomas Meyer, Vice President
Phone: (770)618-3270 Mobile: (770)714-2175
www.cobank.com
2300 Windy Ridge Parkway, Atlanta, GA 30339
CoBank is a member of the Farm Credit System, a nationwide network of cooperatively owned banks and lending associations providing loans, leases and other financial services to vital industries across the rural communities of America.

---
www.commsoft.net
96 Thompson Hill Rd, Rensselaer, NY 12144
With over 20 years experience, CommSoft provides communication service providers with the ability to conduct their customer care, billing and provisioning operations for voice, video and data accurately and seamlessly. Our capacity to centralize data reduces costs, increases efficiency and enables better service. Proven. Accurate. Limitless. That's CommSoft. CommSoft provides communication service providers with software solutions to conduct their customer care, billing and provisioning operations accurately and seamlessly. Video, Voice, and Data services can be bundled, activated, and billed with ease. Our workforce automation tools and information dashboards increase efficiency and enable better service. Proven. Accurate. Limitless. CommSoft.

---
Communications Data Group (CDG)
Ryan Travaille, Marketing Manager
Phone: (217)402-3445
www.cdg.ws
102 S Duncan Rd, Champaign, IL 61822
CDG offers scalable, accurate billing and operational support solutions for voice, video and data for retail and wholesale telecommunications carriers and service providers. Options include: Interconnect, CABS, Mediation, Customer Care, Plant, Trouble, Service Provisioning, E-Care, Task Management and third-party financial, mapping and facilities management products. Service bureau, online and licensed options are available.

---
Core Telecom Systems
Greg LaSanta, Senior Sales Manager
Phone: (888)375-8826 Mobile: (954)304-1244
www.coretelecom.net
1131 North Warson Rd, St. Louis, MO 63132
Core Telecom Systems is a supplier of brand new and surplus telecom equipment. Our specialization includes a wide variety of equipment including switching/routing technologies, broadband access and transport products, remote outdoor cabinets and a full line of fiber optic materials complete power systems. We are an authorized partner of Tellabs, Coriant, Eltek, M2FX, Allied Telesis, Cambium, Opterna, RAD, Ruckus, Brocade, Smart RG, Suttle, PSI, Clearfield, North Star Battery, Haze Battery and Majorpower.

---
ElectriCom, LLC
Mike Charles, Senior Vice President Telecom
Phone: (812)723-2626 Mobile: (812)723-2626
www.electricominc.com
P.O. Box 319, Paoli, IN 47454
ElectriCom provides all facets of telecommunications and power construction services including design-build and SSP arrangements. Telecom includes fiber and copper cable placement, splicing, and removal. We also provide right-of-way clearance/maintenance, and construct manhole and conduit systems, data networks, premises wiring, telecom system installation and Gas Distribution.

---
Friedrich and Associates
Tim Holstead
Phone: (318)387-9405 Mobile: (318)348-9173

3103 DeSoto St., Monroe, LA 71201
The firm of Friedrich & Associates, Inc. provides engineering services for independent telephone companies including: CATV designs, depreciation studies, replacement cost studies, continuing property records, inside and outside plant design, cost of service studies, and plant appraisals.

---
GENBAND
Elizabeth Page, Sales
Phone: (919)457-9789 Mobile: (919)889-8257
www.genband.com
4001 E. Chapel Hill Nelson Hwy, RTP, NC 27709
GENBAND is a global leader in real time communications software solutions for service providers, enterprises, independent software vendors, systems integrators and developers in over 80 countries.

---
www.genuinecable.com
2930 Turnpike Drive, Hatboro, PA 19040
Genuine Cable Group's Broadband and Network Solutions Group focuses on independent telephone companies, RUS plow contractors, utilities, municipalities, electrical co-ops, wireless providers and their contractors, tower owners and CLEC's. Genuine Cable Group has developed a strong supplier line card with suppliers who are considered the best in the industry. Genuine Cable Group stocks a large selection of broadband products for our customers. Our product categories consist of Fiber and Copper Cabling, Hardware, Cabinets, Closures, Pedestals, Grounding, Wireless, Fiber Connectivity, Test Equipment, Tools, Power Products and Data Center Products.

---
Georgia Telecom Supply
Allen Creighton, Vice President
Phone: (706)301-9046 Mobile: (706)253-8685
www.gatelsupply.com
359 Hood Road, Jasper, GA 30143
Georgia Telecom Supply sells all products and materials for the construction and maintenance of fiber optic and copper networks. With over 150 years of combined experience working for contractors, manufacturers and distributors, Georgia Telecom has one of the most knowledgeable teams of associates in the industry. Our product offering includes all materials needed for Outside Plant applications, as well as, premise applications. Our product offerings include fiber optic and copper cables, pole line hardware, handholes, conduit, splice cases, fusion splicers, tools & equipment, locating and route marking products, and a whole lot more.

---
Goldfield Telecom
Kim Lockamy, Account Manager
Phone: (515)825-3400 Mobile: (407)414-3041
www.goldtelecom.com/
611 N Main St, Goldfield, IA 50542
Goldfield Telecom is a national leader of independent distribution for cutting-edge telecommunications equipment, installation, integration, and distribution. We are committed to assisting customers in reaching their competitive goals by offering proven technology solutions with value added pricing. Goldfield Telecom provides solutions to ILEC's, CLEC's, Wireless Carriers, Municipalities and Universities. Goldfield Telecom is a D-VAR You may be asking yourself, "What is a D-VAR?" The "D" is for distributor, which is an intermediary between producers and retailers, with large warehousing capacity and a sales and delivery force servicing regions. The "VAR" is for value-added reseller, which is a company that adds features or services to an existing product, then resells it as an integrated product or complete "turn-key" solution.

---
Graybar
John Lidh, Sales Rep
Phone: (601)317-5182 Mobile: (601)317-5182
www.graybar.com
105 Business Park Drive, Ridgeland, MS 39157
Graybar is a national distributor for a wide variety of communications and electrical materials. We have over 200 warehouses located throughout the USA to serve walk-in customers as well as providing written quotes with delivery to the customer site.

---
Henkels & McCoy
Rich Pond, Business Development
Phone: (770)235-6868 Mobile: (770)235-6868
www.henkels.com
4100 Deverell St, Johns Creek, GA 30022
Henkels & McCoy, Inc. (H&M) an established leader in communications infrastructure construction, has served the evolving infrastructure needs of this industry from source to end user since 1923. H&M brings the latest infrastructure solutions to carrier, business, government, and consumer markets throughout North America. With expertise in both OSP and ISP applications such as Fiber-to-the-Home, Cellular Backhaul, Long Haul & Metro construction, and DAS, Small Cell, and Unified Communications deployments, H&M brings years of experience to the disciplines supporting both wireline and wireless communications networks: Planning Design Engineering Project Management Construction Installation

---
Holtger Bros., Inc.
Rebecca Denman, Marketing Director
Phone: (920)337-0516 Mobile: (920)606-4205
www.holtger.com
950 W Main Ave, De Pere, WI 54115
HBI is a full service utility contractor that provides underground, buried, and aerial outside plant construction of copper, fiber, and coaxial cable. HBI specializes in directional drilling, manhole/HH placement. duct placement, fiber blowing, inside cable placement, conduit systems, and copper and fiber splicing.

---
www.innovsys.com
1000 Innovative Drive, Mitchell, SD 57301
Innovative Systems provides Enhanced Voice, IPTV and OSS/BSS solutions to wireline and wireless companies. With over 1200 systems in service, Innovative Systems is the leading provider of integrated solutions for the independent telecom companies. Contact # 605-995-6120 or visit www.innovsys.com

---
iRis Networks
Wade Blevins
Phone: (615)425-2322 Mobile: (901)233-0569
www.iristransport.com
211 Commerece street suite 610, Nashville, TN 37201
At iRis, we're enhancing our region with the most robust, reliable business communications solutions. Expanding our digital footprint across the region, through rural and mountainous terrain, we deliver the fiber-based, next-generation network and infrastructure businesses need. We're bringing ultra-high-speed voice, data and Internet solutions to over 250 communities, reaching across Tennessee and parts of Alabama, Georgia and Kentucky.

---
Jackson Thornton
Rich Compton, Senior Manager
Phone: (334)279-8640 Mobile: (334)451-2684
www.jacksonthornton.com
200 Commerce Street, Montgomery, AL 36104
CPA Firm

---
www.JohnsonBatteryCo.com
6487 US Highway 19 South, Zebulon, GA 30305
Johnson Battery Company is a provider of DC power solutions for the telecommunications industry. It is our mission to provide a single source for DC power in the Central Office, Outside Plant, Wireless and Customer Premise Environments, regardless of manufacturer, along with installation of new DC power plants, transitions of old DC power plants to new DC power plants, BDFB & BDCBB installation and upgrades, battery installation and removal, scheduled maintenance, cable rack layout and design and power and grounding surveys. Our partnership with major power plant and battery manufacturers allows us to provide a complete solution to meet our customers' needs.

---
www.jdfec.com
PO Box 925, Bay Springs, MS 39422
Communications engineering services including design, project management, staking, inspection and associated consulting work

---
www.jsitel.com
7852 Walker Drive, Greenbelt, MD 20770
JSI provides financial, management, regulatory, business development, marketing, strategic planning and training services to ILECs, CLECs, video and broadband providers and other telecom companies across the nation. JSI can assist with forecasting, competitive pricing/bundling, new business assessment, operational reform, strategic partnerships, mergers/acquisitions and more. With more than 95 professionals on staff, JSI has been the industry leader in offering business solutions to independent providers since 1962. In addition to its Maryland headquarters, JSI has regional offices in Atlanta, Minneapolis, Austin, and Salt Lake City. Find us at jsitel.com.

---
KGP Logistics
John Dorris, District Sales manager
Phone: (843)860-3565
www.kgplogistics.com/
101 Chipwood Drive, Hendersonville, TN 37075
KGP Logistics is one of the country's largest single-source value-added suppliers of supply chain services, communications equipment and integrated solutions to the telecommunications industry. With a diverse and valued customer base, a national logistics network, and a portfolio of manufacturer partnerships that is second to none, KGP Logistics is well positioned to provide unique products and services to solve critical deployment needs.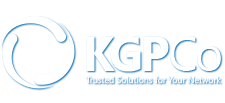 ---
www.laddengineering.com
1509 Gault Avenue South, Fort Payne, AL 35967
Ladd Engineering Associates, Inc. (LEA) is a professional telecommunications engineering firm, headquartered in Fort Payne, Alabama. LEA is a readily recognized name throughout the Southeast, noted primarily for its experience, knowledge and capabilities in the telecommunications industry. LEA offers comprehensive engineering services in all facets of telecommunication, including video, high speed data, FTTX, and VOIP. Our Projects range in size and scope from small city government phone systems to wide area networks, involving fiber optic, copper, and microwave networks. For over 75 years, LEA has provided engineering services, contract administration, and construction management services primarily for Rural Utilities Service (RUS) financed telecommunications projects. LEA serves more than 20 independent telephone companies which involve approximately 200,000 access lines. We oversee on average more than $30 million dollars in construction projects each year. Every project is viewed as an opportunity to find new and cost effective solutions for our client's needs and satisfaction. LEA has been in business since 1938 and can provide high quality system of planning, engineering and maintenance services at a reasonable cost.

---
MACC
Kristi Rounds, Creative Services/Show Coordinator
Phone: (402)533-5184
www.maccnet.com
PO Box 700, Blair, NE 68008
More than 300 telecommunication companies from across the United States trust Mid America Computer Corporation (MACC) to meet their BSS/OSS needs. MACC's products empower our clients to reach new levels of efficiency through integration and process automation. Our products are supported by professional and dedicated customer care teams to ensure the outstanding service our clients deserve. For more information on how your company can begin enjoying the benefits of MACC, contact us at 1-800-622-2502 or www.maccnet.com.

---
Mapcom Systems
Patricia Somariva, Event and Tradeshow Manager
Phone: (804)743-1860 Mobile: (804)743-1860
www.mapcom.com
601 Southlake Blvd, Richmond, VA 23236
Mapcom Systems is the developer of M4 Solutions – a visual operations platform for managing workforce, as well as fiber, coax, wireless and copper networks, including both outside and inside plant at the physical and logical levels. M4 Solutions enables users to integrate and correlate data from existing systems in a powerful visual interface to all network elements.

---
McCall-Thomas Engineering Company, Inc.
Shane Bowers
Phone: (803)747-9871
www.mccallthomas.com
845 Stonewall Jackson Blvd, Orangeburg, SC 29115
Engineering firm specializing in Electrical and Communication Engineering.

---
Mid-State Consultants, Inc.
John Walker, Area Manager
Phone: (318)641-1011
www.mscon.com
120A Daniels Rd., Ball, LA 71405
We offer a full range of engineering services including telephony, data and video networks, computerized mapping and conversion, and construction inspection. We are professionally licensed in over 40 states and territories, and are proud to be members of many national, state and regional industry associations.

---
MP Nexlevel
Derek Groth, Business Development Director
Phone: (320)963-2400
www.mpnexlevel.com
500 County Rd 37 E, Maple Lake, MN 55358
MP is a nationally recognized full service utility contracting company. It started by offering excavation services locally in Minnesota. Today, MP offers turnkey services to a wide range of markets throughout the United States.

---
National Directroy Assistnace
Gary Robertson, President
Phone: (866)873-3411 Mobile: (502)553-8838
www.nationalda.com
12700 Twonepark Way, Louisville, KY 40243
National Directory Assistance (NDA) is a leading provider of Local and National Directory Assistance, DA Listings Management and Operator Services. NDA currently serves over 700 rural ILEC, CLEC, MUNI, VoIP and Wireless service providers across the United States. Wholesale directory look-ups are conveniently made available via the 411 dialing pattern. Beyond the wholesale look-up members have access to a suite of web-based tools for enhanced customer service and exclusive control over Listing Data. A unique Operator Service platform requires no tariffs, pays commissions on billable calls and offers company branding.

---
National Exchange Carrier Association
Bob Stewart, Manager - Member Services
Phone: (770)754-1723
www.neca.org
2475 Northwinds Parkway, Alpharetta, GA 30009
The National Exchange Carrier Association, Inc. (NECA), a membership association of U.S. local telecommunications companies, is dedicated to keeping customers connected on state-of-the-art communications networks. Our services help more than 1000 members across rural America deliver high-speed multi-use broadband services.

---
www.neonova.net
1201 Edwards Mill Rd, Raleigh, NC 27607
NeoNova is a company that empowers hundreds of small business, telcos and ISP customers with 21st century cloud-based technologies. We help service providers and businesses grow by delivering a wide array of subscriber, network management, and professional services leveraged by a powerful service delivery platform and backed by the industry's top professionals.

---
NISC
Cathy Henn, Sales Support Associate
Phone: (866)999-6472
www.nisc.coop
3201 Nygren Drive NW, Mandan, ND 58554
NISC is an industry leader providing advanced, integrated IT solutions for consumer and subscriber billing, accounting, engineering and operations and many other leading-edge IT solutions.

---
Palmetto Engineering & Consulting
Dennis McCahill, Director Business Development
Phone: (901)853-0453 Mobile: (901)853-0453
www.palmettoeng.com
3504-320 Highway 153, Greenville, SC 29611
Palmetto Engineering and Consulting, a firm with headquarters in South Carolina and offices in North Little Rock, AR and Charlotte, NC, specializes in telecommunications engineering, industrial electrical engineering and our Crescentlink GIS telecommunications software. The staff of licensed professional engineers with numerous years of experience provides solutions for moderate to complex electrical and telecommunications projects. Founded in 2006, the company has quickly grown to include more than 150 employees, including professionally licensed engineers. Palmetto Engineering's rapid growth can be attributed to its commitment to providing clients with innovative solutions focused on their unique business needs. For more information on Palmetto Engineering, visit www.palmettoeng.com.

---
Power & Tel
Dewayne Fesmire, District Sales Manager
Phone: (901)866-3300 Mobile: (800)238-7514
www.ptsupply.com
2673 Yale Avenue, Memphis, TN 38112
Power & Tel is a premier wholesale distributor to the global communications marketplace.

---
PPC / A Belden Brand
Scott Yapp, Director of Telecom National Accounts
Phone: (770)329-8052 Mobile: (770)329-8052
www.ppc-online.com
4185 Tartan Way, Roswell, GA 30075
PPC / A Belden Brand, manufactures Telecom products like: - PPC Drop Connectivity (Also Snap-N-Seal®, LRC®, Double Bubble®, ProSNS®, Tools, PPC coax drop & hardline connectors, traps, filters, terminators, security fasteners, splitters, Copper & Fiber Entry Boxes etc.) - Twisted Pair connections (Kold-N-Klose® closures, 709 Connectors) - Diamond Hardware (Drop Hardware, Pole Line hardware, Cable Ties, Diamond Tek strapping) - Bonding & Grounding – Reducing Splices, Fiber Bonds, Ground rod connectors, Ground blocks. PPC, being a Belden company also markets Belden's many cabling products for data, security, AV, broadcast, head end & central office applications.

---
Preformed Line Products
Bill Upton, Eastern Region Sales Manager
Phone: (440)461-5200
www.preformed.com
660 Beta Drive, Mayfield Village, OH 44143
PLP offers innovative product solutions like the COYOTE® family of fiber optic splice closures, organizers and trays, and the ARMADILLO® family of copper splice closures and accessories. The reliability of our full line of fiber optic, copper, demarcation, bonding, strand and cable solutions, combined with our knowledgeable sales team and technical support services, make Preformed Line Products the connection you can count on.

---
Proline Design
John Thomas
Phone: (334)467-0243 Mobile: (334)467-0243
www.pro-linedesign.com
316 Northwestern Road, Montgomery, AL 36109
Pro-Line Design, Inc. was founded in 1989 by John Thomas and family combining more than 100 years experience in the telecommunications industry. We provide a broad assortment of products and services that include all phases of outside plant design, right-of-way acquisition, complete project management and supervision as well as a tailor made records retention system compatible with copper and fiber networks.

---
RepCom International
Mike Dunne, Territory Manager
Phone: (615)268-6857 Mobile: (615)268-6857
www.repcom.Com
5959 Post Road, Nashville, TN 37205
We represent various manufacturers of Telecom equipment.

---
SDT, Inc.
James Ezell, President
Phone: (602)320-0443 Mobile: (601)320-0443
www.sdt-1.com
Po Box 554, Brookhaven, MS 39602
Southern diversified Technologies, Inc. (SDT) is a widely diversified telecommunications infrastructure services company. Headquartered in the southeast and providing support on a national basis, SDT provides a wide variety of infrastructure related services, as well as a combination of some or all for a turn-key or "Integrated Project Delivery" approach. Performing a unique blend of Outside Plant Engineering & Construction, Inside Plant Installation and Maintenance, Real Estate, Right of Way and Building Services, SDT has been recognized in national forums as a leader in GIS based design, utilizing Lidar, Ortho-photography, ESRI, Clearion and a host of proprietary software and data gathering capabilities. Utilizing our integrated project delivery methods, SDT has been able to support our customers with increased speed to market and return on investment for their network developments.

---
SentryNet Inc
Peggy Page, Marketing Manager
Phone: (800)932-3304 Mobile: (800)932-3304
www.sentrynet.com
517 N. Baylen Street, Pensacola, FL 32501
Contract Central Station providing monitoring services for independent alarm installers.

---
ServisFirst Bank
Lee McKinnon, First Vice President
Phone: (205)423-2730 Mobile: (205)540-2311
www.servisfirstbank.com
850 Shades Creek Parkway, Birmingham, AL 35209
ServisFirst Bank, headquartered in Birmingham, AL is a full service bank with locations throughout the Southeast. We offer depository products with an emphasis on technology, operating lines of credit, as well as financing of equipment and acquisition opportunities. We are committed to providing excellent service and an understanding of the telecom industry.

---
Southern Light, LLC
David Loeffler, Sales Director
Phone: (251)445-1675 Mobile: (813)505-5676
www.southernlightfiber.com
107 St. Francis Street, Mobile, AL 36602
Southern Light is the preferred provider of telecommunications services – using fiber-optic networks and wireless capabilities - along the US Gulf Coast region. Our company owns and maintains the largest contiguous fiber-optic network from south Louisiana, through southern Mississippi and Alabama, and across the Florida panhandle. Southern Light is a privately held company and is focused on serving three primary customer segments in our markets: 1) Telecommunications Carriers, 2) Large Enterprise Customers and 3) Government Entities. In recent years, Southern Light has been ranked among the 500 fastest growing companies in America by Inc. Magazine in their "Inc. 500" and "Inc. 5000" lists. Our mission at Southern Light is to bring next-generation fiber optic solutions to our customers in our markets. We build seamless networks of wired connections and wireless coverage for the industry's toughest customers – wireless carriers and the Federal government. Southern Light provides a full range of infrastructure options from dark fiber infrastructure to fully managed lit solutions ranging in transmission speeds from 1 Megabit to 10 Gigabit DWDM networks.

---
Taggart, Rimes & Graham, PLLC
Andy Taggart, Member
Phone: (601)898-8400 Mobile: (601)946-6121
www.trglawyers.com
1022 Highland Colony Parkway, Ridgeland, MS 39157
Law Firm

---
Taqua
Jordan Spencer, Senior Marketing Coordinator
Phone: (972)692-1849
www.taqua.com
740 E. Campbell Rd., Richardson, TX 75081
Taqua is a leading supplier of core network solutions and system integrated services designed to migrate legacy communications networks into the most advanced unified communications system available, while protecting the organization's existing investment. With a 16-year proven track record and over 400 communications networks deployed, Taqua integrates its core IP technology with market leading, best-in-class unified communications applications. As the largest turnkey systems integrator of the BroadSoft and ACME/Oracle solution set, Taqua offers organizations a future-proofed, standards-based, voice network that is flexible, cloud-based and easy to implement on a regional, national, and global basis.

---
www.tdc2.com
634 N. Ballard, Wylie, TX 75098
Engineering Consulting Firm

---
Telcom Insurance Group
Joyce Hermann, Senior Account Executive
Phone: (301)220-3320 Mobile: (301)332-6211
www.telcominsgrp.com
6301 Ivy Lane, #506, Greenbelt, MD 20770
Business Insurance and Risk Management solutions provider for rural telecom providers

---
Tilson
Harold Killian, Business Development
Phone: (850)326-3723 Mobile: (850)326-3723
www.tilsontech.com
11426 County Road 65, Foley, AL 36535
FTTH Projects, Tower Maintenance, Smart Grid Networks

---
TOLY DIGITAL
Aaron Suto
Phone: (561)694-8655 Mobile: (561)301-8894
www.tolydigital.net
1005 W INDIANTOWN RD, JUPITER, FL 33458
Toly Digital is a technology partner focused on maximizing your success and profitability! From our leading edge VoIPiTalk service to SIP, data and long distance voice solutions, our customer focused team puts your needs first. Toly Digital's more than 20 years of industry experience, proven business analysis and top shelf technology creates customized, revenue generating solutions for your company! It's Time to Talk to Toly--visit us online at: tolydigital.net

---
Trawick Construction Co., LLC
Doug Trawick, President
Phone: (850)638-0429
www.trawickconstruction.com
P.O. Box 1037, Chipley, FL 32428
Trawick Construction provides outside plant construction services in the southeast and nationally.

---
UNITEL Insurance
Rand Moritzky, National Program Director
Phone: (402)434-7269 Mobile: (303)601-2000
www.unitelinsurance.com
1128 Lincoln Mall, Suite 200, Lincoln, NE 68508
UNITEL Insurance provides risk solutions for more than 600 communications companies throughout the country. With over 200 years of combined experience in the communications industry, we are here to help identify strategies to best protect every aspect of your business. UNITEL specializes in communications risk management with an emphasis on property-casualty, workers compensation, professional liability, cyber and loss prevention.

---
Vantage Point Solutions
Farley Davis, Manager of Customer Relations
Phone: (605)995-1777 Mobile: (336)388-2124
www.vantagepnt.com
2211 N Minnesota St, Mitchell, SD 57301
Vantage Point Solutions is a customer-focused, technology-driven engineering services and telecommunications consulting company serving independent service providers. VPS designs the most technically advanced and economically viable solutions customized for its clients. VPS provides a full range of services including professional engineering, outside plant engineering services, strategic planning, technology evaluations, network architecture design, regulatory and feasibility studies.

---
Walker and Associates
Jane Elder, Marketing Communications Specialist
Phone: (336)731-5355
www.walkerfirst.com
6230 Shiloh Road, Alpharetta, GA 30005
Walker and Associates is the premier distributor of telecommunications products for network operators, simplifying network deployments with expert installation, systems integration, and managed services. The products support technologies such as Switching, Routing, Wireless, NFV, Carrier Ethernet, VoIP, WDM, ROADM, Packet Optical Networking, SDN, Access Technologies, Active Ethernet, DSL, and more.

---
Wilkerson & Bryan, P.C.
Mark Wilkerson, Attorney
Phone: (334)265-1500 Mobile: (334)220-0380
www.wilkersonbryan.com
P.O. Box 830, Montgomery, AL 36101
Telecommunications attorney speaker at seminar

---
WordSouth — A Content Marketing Company
Stephen Smith, President & CEO
Phone: (256)638-8856
www.wordsouth.com
P.O. Box 1575, Rainsville, AL 35986
WordSouth engages the power of content marketing to help electric utility and telecommunications companies connect with their communities — customers, members, employees and other stakeholders. Our team of creative professionals has the experience and track record to help you realize your communications goals.

---
ZyXEL Communications
Don Nguyen
Phone: (714)632-0882
www.zyxel.com/us
1130 N Miller St, Anaheim, CA 92806
ZyXEL, a pioneer in IP technology for over 25 years, provides a complete portfolio of multi-service LTE, fiber and DSL broadband gateways, home connectivity solutions, smart home devices, enterprise-class Ethernet switches, security and Wi-Fi equipment for small to mid-size businesses. ZyXEL offers integrated, interoperable networking solutions based on open standards. Headquartered in Anaheim, California, ZyXEL offers its partners service-rich solutions backed by a domestic team of logistical, sales, and technical support professionals.